Ad series for Wüsthof Knives, student project.
Wüsthof is one of the leading manufacturers of chef's knives. Although knives can be dangerous and should never be used as a toy, an excellent knife can still bring a bit of joy to a kitchen. This ad series highlights that joy that comes from using a high quality Wüsthof knife. I brought in colorful party hats, streamers, and confetti to add a touch of playfulness alongside the sleek silver of the Wüsthof knives.
Starting concept and sketches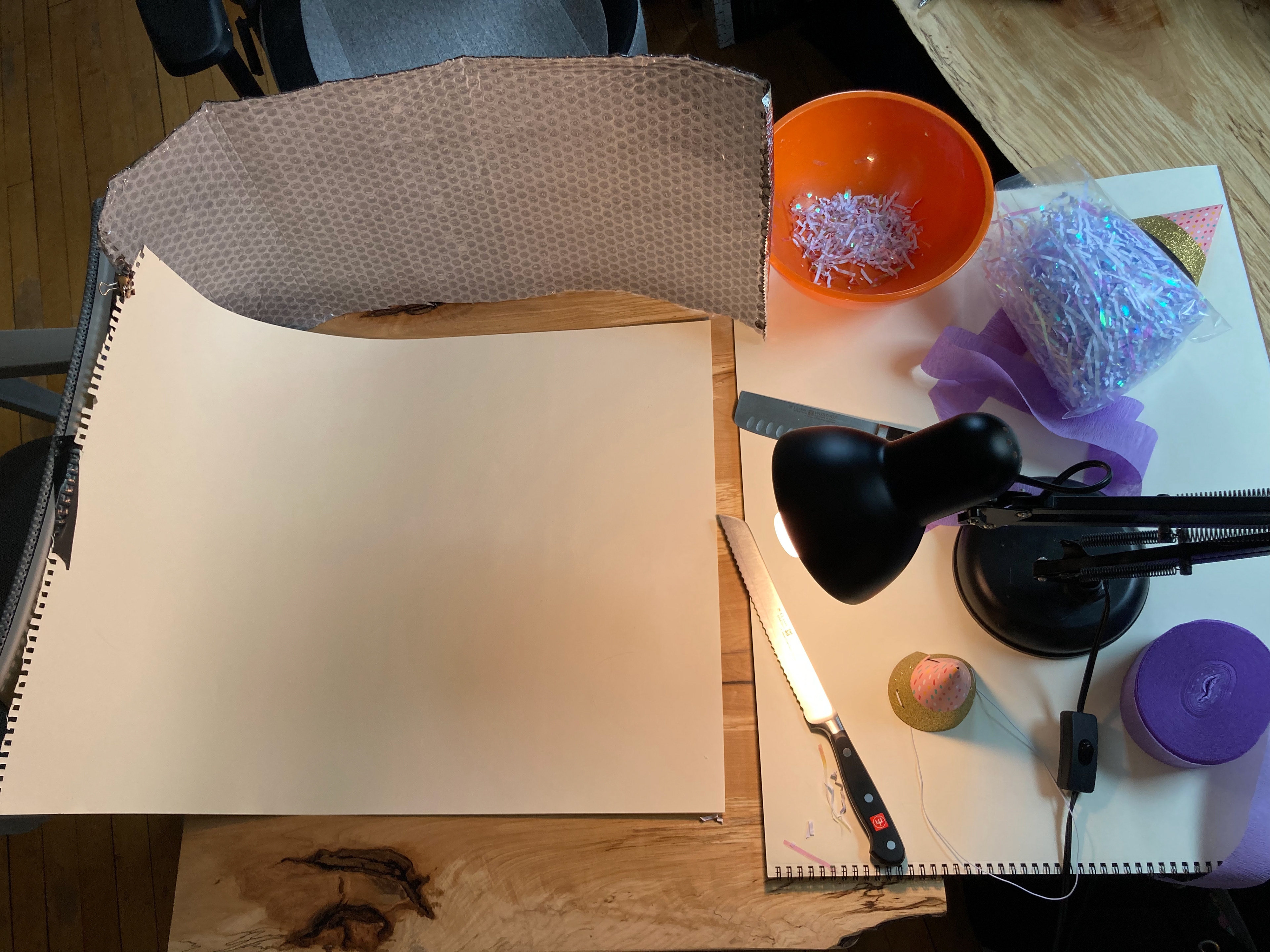 I set up a very small home photography studio in order to capture the images for this ad series and then used Photoshop to get the photos ad-ready. Photos were taken on my iPhone SE.